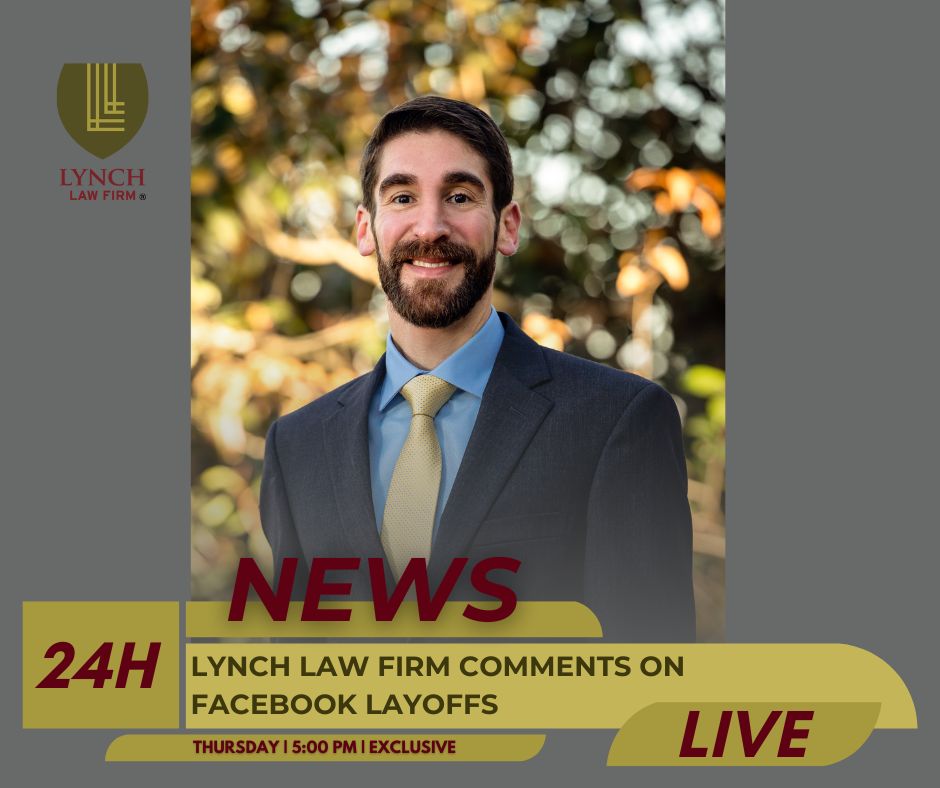 Attorney Brian Levy at the Lynch Law Firm Comments on Facebook Layoffs
---
On Thursday, November 10th, the social networking giant Facebook announced that they are laying off thousands of employees this year. It was unclear how many Austin-area employees could be affected as Facebook's parent company, Meta Platforms in Menlo Park, California, prepares to lay off 11,000 workers, or 13% of its global workforce. In response to this morning's news, Texas labor and employment lawyer Brian Levy, a litigator with the Lynch Law Firm in Austin, was interviewed by KXAN TV about the proposed layoffs. Today's interview follows Mr. Levy's recent comments about the layoff of employees at Twitter by Elon Musk due to faltering revenues, tech industry woes, and fears of a recession. Brian Levy's interview today reminded employers nationwide about the importance of complying with the Worker Adjustment and Retraining Notification (WARN) Act and the requirements for issuing notice to employees facing a layoff.
The WARN Act
The WARN Act, also known as the Worker Adjustment and Retraining Notification Act, is a United States labor law passed in 1988 to protect employees. The Warn Act requires most employers with a workforce employing 100 or more employees to provide a 60 calendar-day advance notification of company closings and mass layoffs of employees, as defined by the Warn Act. It gives employees time to seek new jobs, train for new skills, or retrain to secure replacement work. It also offers employees and their families time to prepare for a loss of employment.
How Employers Can Protect Themselves
Employers in Austin and across the nation must comply with the Warn Act requirements and follow both state and federal employment laws in their jurisdiction. Employers can protect themselves and their organizations by issuing a WARN notice to their employees when required. Employers who violate the WARN Act could be liable for paying employees back wages and benefits for the violation period. Employers may also be subject to civil penalties of up to $500 for each day of violation. Penalties may be avoided if employers compensate employees within three weeks of the business closure or layoff.
Schedule a Consultation with the Lynch Law Firm Now
Schedule a free consultation with Brian Levy and the attorneys at the Lynch Law Firm now. If you have questions or concerns about labor and employment, our lawyers can help you navigate the complexities of your legal dispute from inception to resolution.