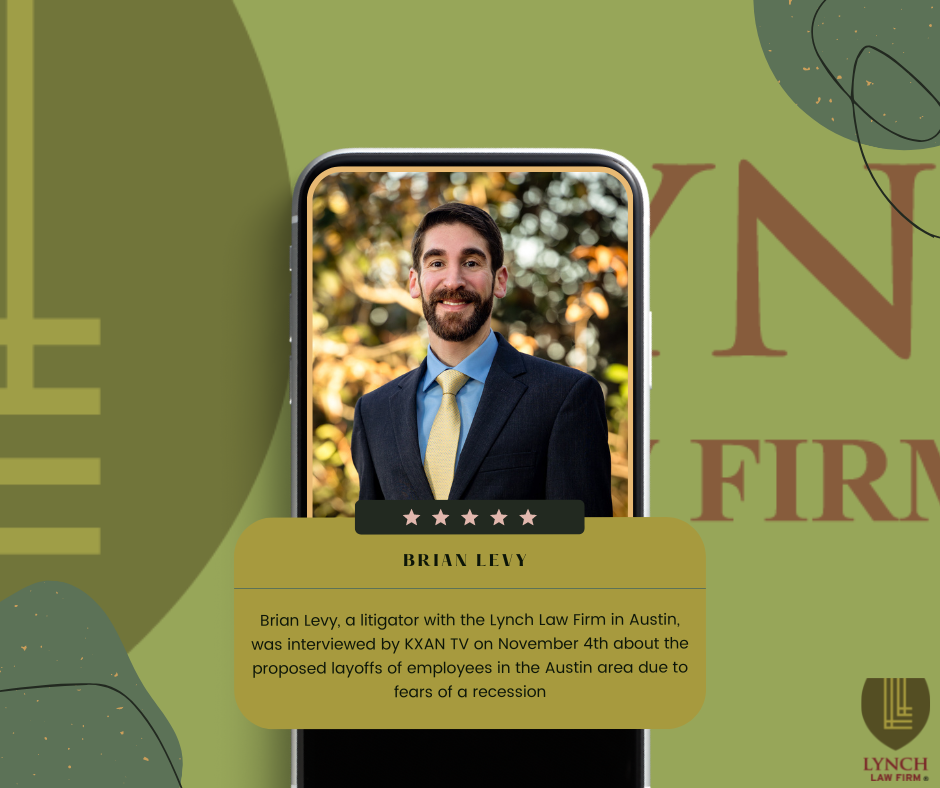 The Lynch Law Firm Weighs in on the Twitter Layoffs
---
Labor and employment attorney Brian Levy, a litigator with the Lynch Law Firm in Austin, was interviewed by KXAN TV on November 4th about the proposed layoffs of employees in the Austin area due to fears of a recession. The story was issued following news that billionaire Elon Musk was letting thousands of employees go at Twitter due to a massive drop in revenue. On Friday, Twitter laid off thousands of employees in departments across the company one week after Mr. Musk acquired the company. Brian Levy's interview reminded employers about the importance of understanding the Worker Adjustment and Retraining Notification (WARN) Act and the requirements for issuing notice to employees facing a layoff.
What is the WARN Act?
The Worker Adjustment and Retraining Notification Act of 1988 is a US labor law that protects employees, their families, and communities by requiring most employers with one hundred or more employees to provide 60 calendar-day advance notification of plant closings and mass layoffs of employees, as defined in the Act. The WARN Act gives employees and their families time to prepare for a loss of employment. Employees have time to look for new jobs and are expected to obtain training in a new skill or retrain existing skills to secure replacement work.
How Businesses Can Protect Themselves
Employers should always seek to stay current of the Warn Act requirements and follow their jurisdiction's state and federal employment laws. Companies can protect themselves by issuing a WARN notice when they are required to do so. Employers who violate the WARN Act may be liable for paying employees back wages and benefits for the violation period. Employers may be subject to civil penalties of up to $500 for each day of violation. Penalties may be avoided if employers compensate employees within three weeks of the business closure or layoff.
If You Have Questions, Schedule a Consultation Now
Schedule a consultation with the Lynch Law Firm if you have questions about the WARN Act or other matters regarding labor and employment. Our lawyers can help you navigate the complexities of your legal dispute from inception to resolution. If you have questions or are involved in a labor or employment dispute, contact us for help now. Please email us or call 512 298 2346.