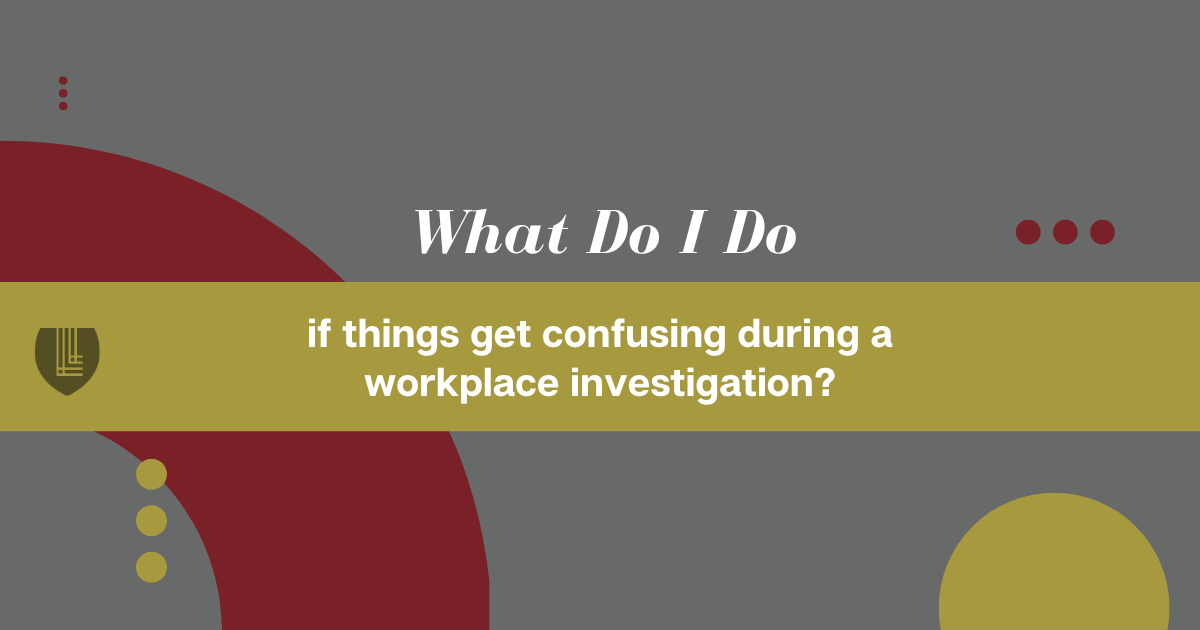 What Do I Do if Things Get Confusing During a Workplace Investigation?
---
Natalie Lynch is your credentialed investigator and licensed attorney, not a vlogger.
What do I do if there is so much going on in an investigation that facts are getting jumbled in my head?
I'm above average intelligence, or else I wouldn't be an attorney. I'm sure you are, too. But there are things and situations that are too big and too much and too many details for one brain to handle. It happens all the time in all kinds of investigations.
First of all, you acknowledge it. You hopefully have the capacity to include a second investigator to partition and assign focus to one or the other of you so that not everybody is responsible for keeping up with all the minute details of all the things.
One of the other things that I do is make a timeline. And it's not fun, and it sometimes feels pretty elementary – but I always have "aha" moments. And I do it. And I often will end up including that information in my written report. And so I do actually make my timelines pretty, because I'm going to recycle and repurpose them.
In addition to kind of cracking the case, I will use them also to present back to my client.
But sometimes I do my timelines in the order that things happened, because that's what's going to make sense in that case. And, other times, I'll do my timeline in the order that somebody knew something. So if I put myself into the shoes of this witness, or this reporting party, or this accused, what did I know, and when did I know it? Which may or may not be relevant to when the thing occurred. So those are a couple of things that we do to keep ourselves tidy and in order.
I also will occasionally do a matter mapping. I don't know a lot of investigators that do this thing that I do, but I do matter mapping. And I do things real topical/sub-topical. And then, just as I go through interviews... I've got on my topics and subtopics. And then as I interview another witness, their input goes in the buckets that I've created on my documents. And sometimes that topical vs. time oriented organization helps me discover things.
And again, those don't usually get plopped into my report so much, but they definitely help with report writing.