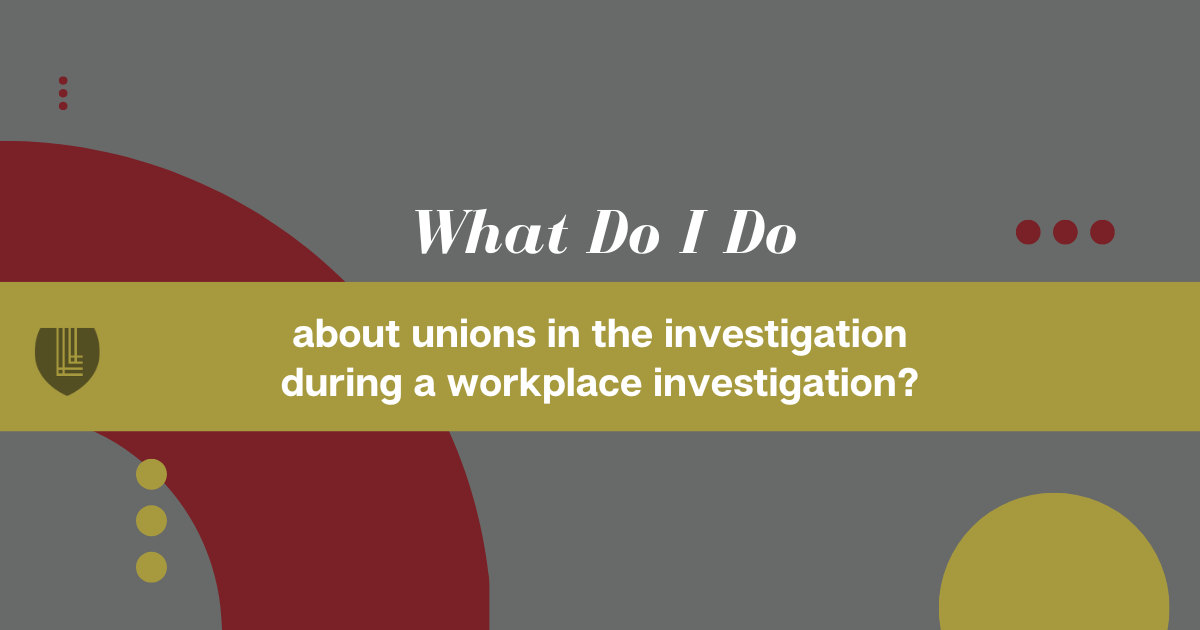 What Do You Do When You Have a Union in Your Workplace?
---
Natalie Lynch is your credentialed investigator and licensed attorney, not a vlogger.
What do you do when you have a union in your workplace?
You better know what you're doing. So, if people are in a union, they have a union contract, and they also have rights protected by the case law of the United States Supreme Court.
So, in particular, you have Weingarten rights, which means that at least the person in the union has the right to have a union representative with them in an interview room. They may also have other rights because of the contract that their employer negotiated with the union. And they may also have additional rights, because the employer gives them to everyone or just to people in the union.
So, at the end of the day, you need to have someone educated about the union contract that you are working under tell you, or you need to read that union contract. And, at the very least, you need to know some of the laws that all people who are members of labor unions have, such as Weingarten.
For more legal investigative advice, like and subscribe.