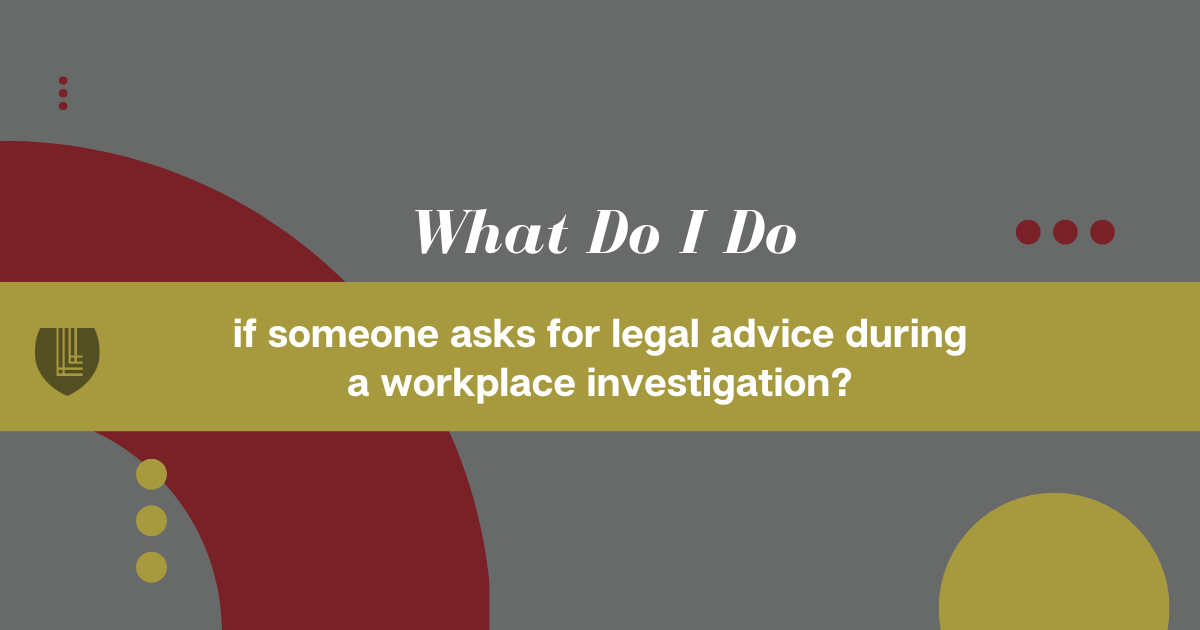 What Do You Do If a Witness Asks You for Legal Advice?
---
Natalie Lynch is your credentialed investigator and licensed attorney, not a vlogger.
What do you do if a witness asks you for legal advice?
You don't give it to them. It's as simple as that. And this question goes to people who both are attorneys, as well as investigators who aren't attorneys.
Non attorney investigators get asked legal advice all the time. Part of my admonishment at the beginning of any interview is to tell people: I don't represent anyone in this instance. The client is paying me, the employer is paying me, but I often say things like, "As you can imagine, if I told my clients what they wanted to hear, I wouldn't have a good reputation. And so I'm only going to tell them the things that I learned about."
And related to that, I don't represent the client at all – but I also don't represent any of the people that I'm interviewing.
Now, sometimes people do have questions that cross between legal and safety. What do I do if I start to get retaliated against? What do I do if this egregious behavior continues to happen? And that can be legal advice, but you want to say things like: call the police, call your own attorney and ask them what to do, reach out according to the employer safety protocol… Do things like that.
So, you always want to bolster safety activities, but you never want to give legal advice. Because when you are an investigator, you can't also give the legal advice. It's inconsistent with being a neutral third party.
For more legal investigative advice, like and subscribe.