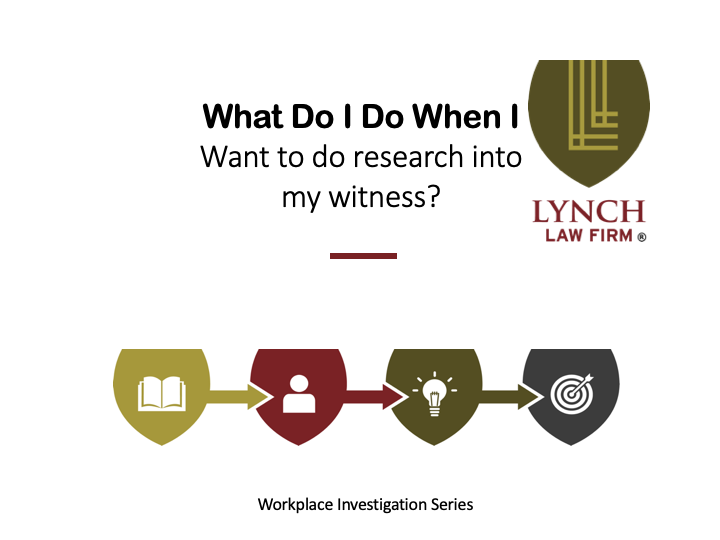 What do I do to research my witness during a workplace investigation?
---
What should I do if I need to investigate or do some research on the people I'm interviewing? There's a lot to that. So if you're investigating them because you have safety concerns and want to see if they have a police report, that are public records. Maybe if their Facebook is public and they talk about a lot of bar fights and it's related to your safety, great. But as people who play in employment law, you mean be making comparisons to some analysis that's been done on hiring decisions. So if you're also getting on Facebook to see what they look like, or what race they are, or what religion they practice, or what kind of car they drive, political leanings, things like that, you are opening yourself up to being accused of being biased, because you now know all these things about this person's characteristics before you've even met them before you came up with your investigative plan before you came up with your interview plan, you had all these concepts about who they are and what they were doing.
Now, there could be significant reasons to do research. If somebody says they own a side business, and you want to go Google the side business because it's related to your investigation, do that. Just be aware of these bias issues. There are also fair credit reporting issues; you can't pretend to be somebody you're not. There are some legal issues because researching people can cross into stocking quickly. So don't be an investigator stalker; generally, check your own bias and check how reasonable it is, and the underlying reasons you want to research people before you meet with them.