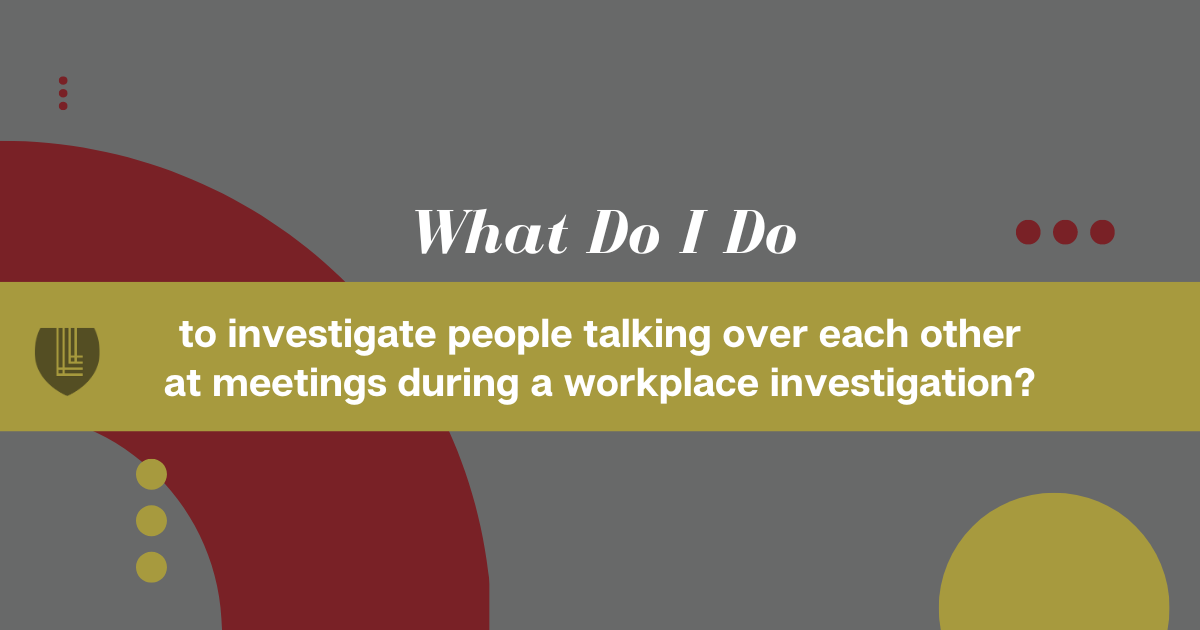 What Do I Do to Investigate People Talking Over Each Other at Meetings During a Workplace Investigation?
---
Natalie Lynch is a credentialed investigator and licensed attorney, not a vlogger.
What if you need to do an investigation into somebody talking over other people?
So, probably in a meeting, if somebody's talking over people, if that's our complaint, like anything, we've got to start by defining it. So, do they talk over all people? Do they talk over people all the time? Is it only when they're upset? Is it only when it's about a certain topic, some triggering event?
Because part of what we're always looking for is: Is this just somebody's poor communication skills or is this a situation where they only talk over people because of a protected class, they only talk over women or they only talk over Black people?
And those are the kinds of questions that you have to ask to determine what to do with an accusation that somebody is talking over people.
Mom, you have to tell people to like and subscribe.