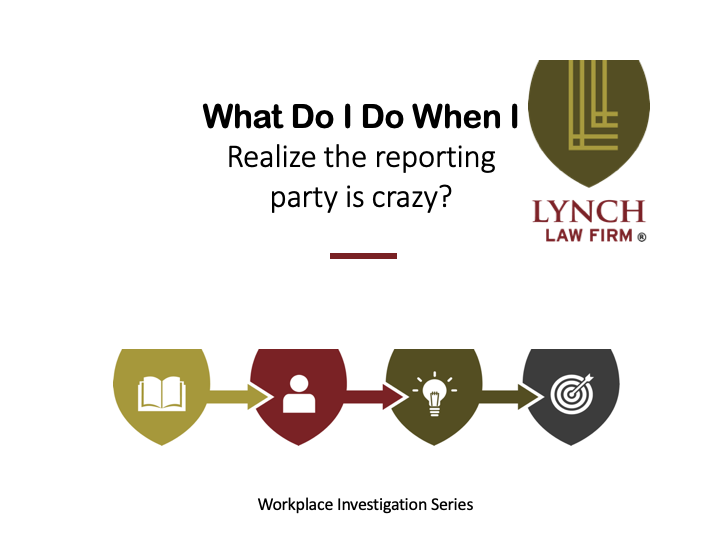 What do I do if the reporting party is 'crazy' during a workplace investigation?
---
What do you do if your reporting party is acting crazy? And even though she's using the sort of magic words things like harassment and discrimination, you think that the real issue is that the person is crazy, not that they're being discriminated against. As the employer or the investigator stepping into the employer's shoes, you must look into those things because they made an allegation that wrongdoing is occurring in your workplace. So you have to look into it. And the fact that the person is acting crazy may determine how, how robustly you investigate it. Right? Because we must have an appropriate investigation into it. And so if it's a little issue, a little research, discrimination, a big study, right? But if the reporting party is acting crazy, how do we know if they're just crazy or if they're a victim? Because victim-focused research tells us, and this comes out of policing, and it's peer-reviewed, and it's all really good solid science, but the victim is that crazy.
And so you have to talk to your reporting party and do a little investigation to find out if the person really is just generally flamboyant or just somebody who presents as a crazy person, or if they're a victim acting like a victim. And that is perceived by others as a little bit crazy or histrionic even. And so the answer to what do I do if my reporting party is crazy is you take them seriously until you've confirmed that they are crazy and not just the victim of a workplace incident.