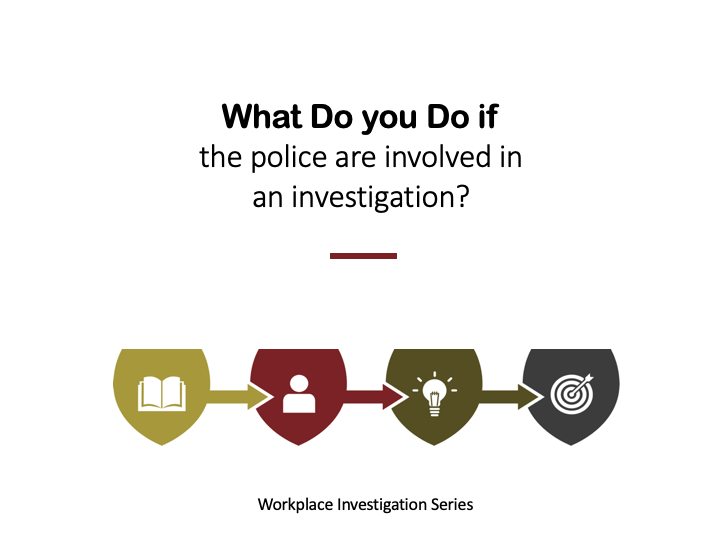 What do I do if the police are involved in an investigation during a workplace investigation?
---
What do you do if the police are involved in your investigation? First, you let the police do their police thing because your investigation has a lower standard than theirs. And so, you let them go first and foremost, and you let them tell you what to do. There can be lines where the police are overzealous with what they can ask you to do. But in most cases, they're in a hurry and need to investigate and move on to the following incident in their community. And so it's not a huge issue. That being said, you do need to let the investigation of a police or law enforcement force go before yours because they have a higher burden. We only have a civil commitment in our workplace investigation.
And generally speaking, you can also ask them how you can help them, how you can share things with them, and ask, say if I get an open-records request on file, can we openly exchange documents? Because a lot of times, you need what they're collecting as well, and there's no sense getting it twice if somebody already has it. But like I said, if the police are investigating, you need to take a step, a respectful step back, and just do your work as soon as you can after theirs is done.