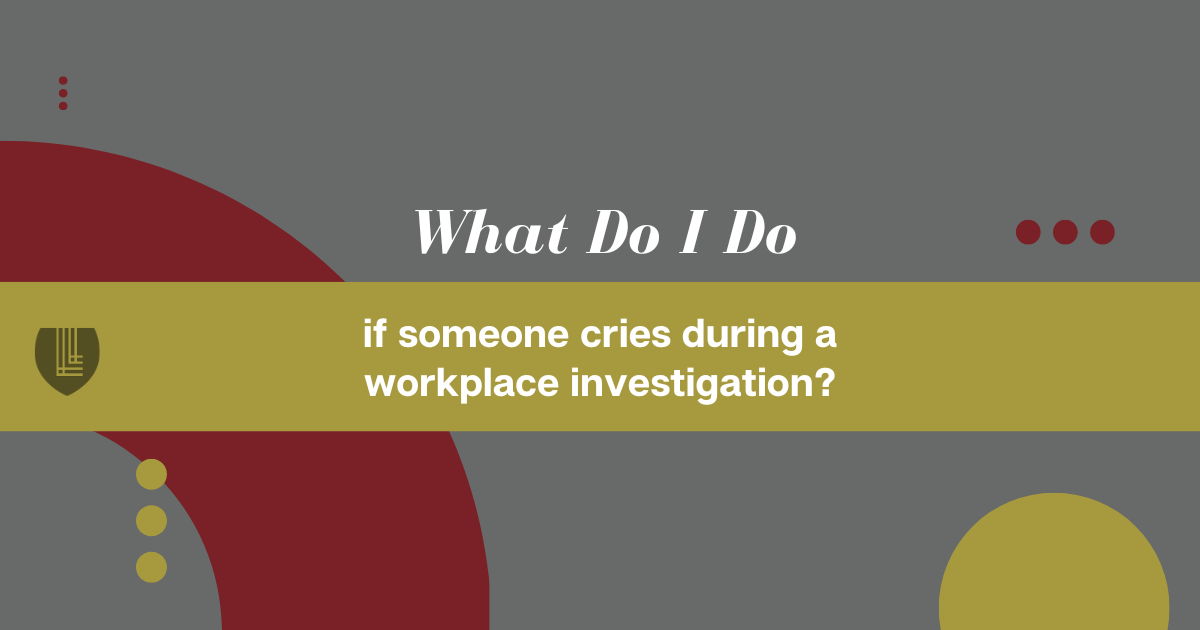 What Do I Do If Somebody Cries?
---
Natalie Lynch is a credentialed investigator and licensed attorney.
What do I do if somebody cries?
I usually acknowledge that they're having an emotion and ask if they need a minute and get them a Kleenex. And beyond that, I don't do much at all about it.
Some people cry easier than others, some people tear up easier than others, some people get very upset easier than others. All that's on the spectrum of being a human. And so, I still need to know that person's story, and it's not going to be easier to talk about if I wait an hour – or two hours to two weeks – to talk to them about it.
They can cry if they need to. I can be patient through that. I can usually honestly say something like, "You're not the first to cry today," or, "This does seem like it's a big issue to talk about. I can be patient while you tell me." But otherwise, there's not much I do about tears. It's just a part of being a human and part of dealing with a hard situation. That's why you're there to talk to people.
For more legal investigative advice, like and subscribe.