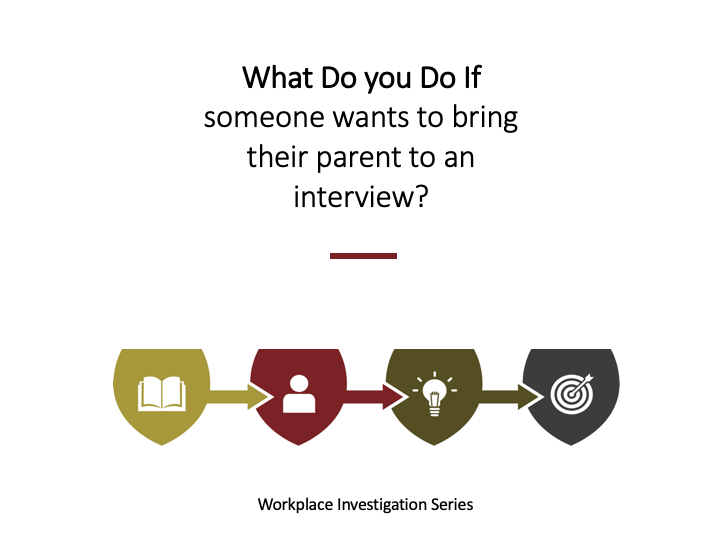 What do I do if parents want to attend an interview during a workplace investigation?
---
What do you do if you need to talk to somebody and they want their parents to come? Again, it is not your call, it is the employer's call. However, they're going to ask you what you think. So, if the kid is a minor, that can be tricky. And also maybe depending on the content of the investigation. So, if it's a theft incident and you just think the person witnessed some theft, or perhaps they even did it, they don't particularly have a right to have any representative in the room when they're being spoken to about a workplace affair. If they're old enough to work, they're old enough to talk about work., But if they have diminished capacity, if they were a victim in the incident, there can be reasons that you may want that parent to participate.
If the person is over 18 and wants their parent to participate, unless their parent is also an attorney and that client allows attorneys to participate in investigations, generally, the answer will be no. Again, it's up to your employer. If they ask your opinion, and there's no reason that the person has diminished capacity and no legal representation any longer because they've reached the age of majority, then the answer's probably no.