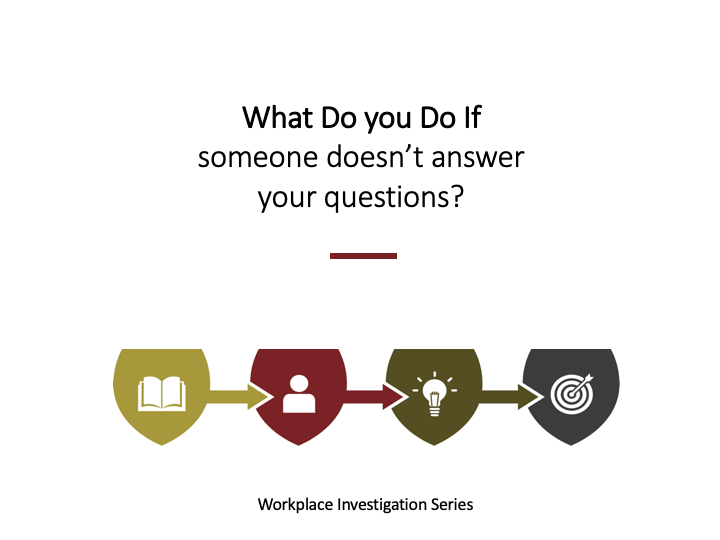 What do I do if an interviewee is not answering questions during a workplace investigation?
Oct. 25, 2022
What do you do if someone is not answering your questions? This can be really frustrating and people can inadvertently avoid answering questions, either because they're nervous or because they don't have the information that you're after anyway, and so they're just trying to be helpful. But at the end of the day, sometimes people don't answer our questions. And a great way to handle that is to say, "I don't understand how that's a response to the question I asked, which was," whatever your question was.
Another way that I do that, I say, "I've written down that I asked you this question, but I didn't write down anything as an answer. What can I write down as an answer?" And sometimes people are hostile about not answering your questions so they'll say things like, "Well, I can't answer your question until you have the background information." And it can, in some situations, some people just need to control the conversation and they're going to do what they're going to do. But, it can be super helpful to let people know, "I'm really good at my job as an investigator, and I probably know a lot more about this than you think. And so, I bet that I'm going to be able to follow whatever your response is, but if I don't, I promise to let you know. So without any background information, what is the answer to the question that we're trying to ask?"