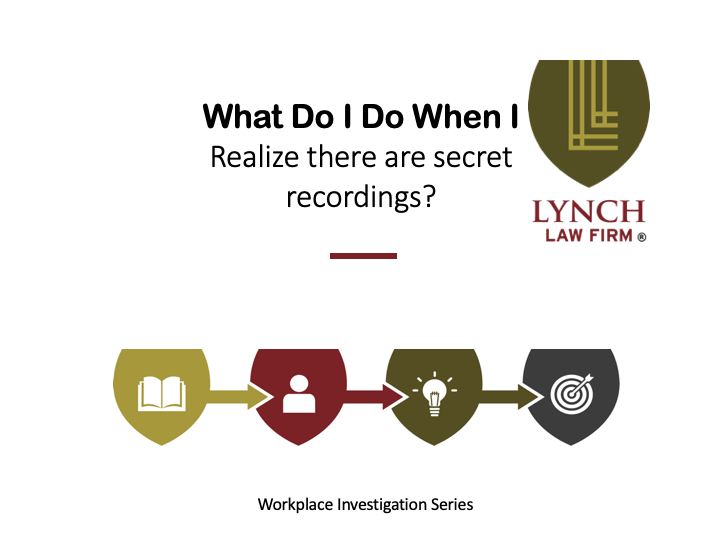 What do I do about secret recordings during a workplace investigation?
---
What do you do if you suspect someone secretly recording your investigation? First, you should always assume that people are secretly recording your investigation. Every single one that you've ever done, you should assume it's secretly being recorded. I also do this in my initial admonishments where I say, "Hey, I'm not recording this in any way except for my handwritten notes. Will you also pledge to me that you're not recording?" That way, if they are secretly recording me, they have established they're not a credible party from the very beginning of the investigation. The kind of person that would lie to you about that is the same kind of person that would edit your recordings. Going down the road, if there is litigation, their attorney's going to realize that's been edited, a judge is going to learn that's been edited, and I can say that part of my standard operating procedure is to ask them if they are recording and to get confirmation that they're not.
That is part of my business practice with every investigation. That is how I go about secret recordings; I assume it's happening.