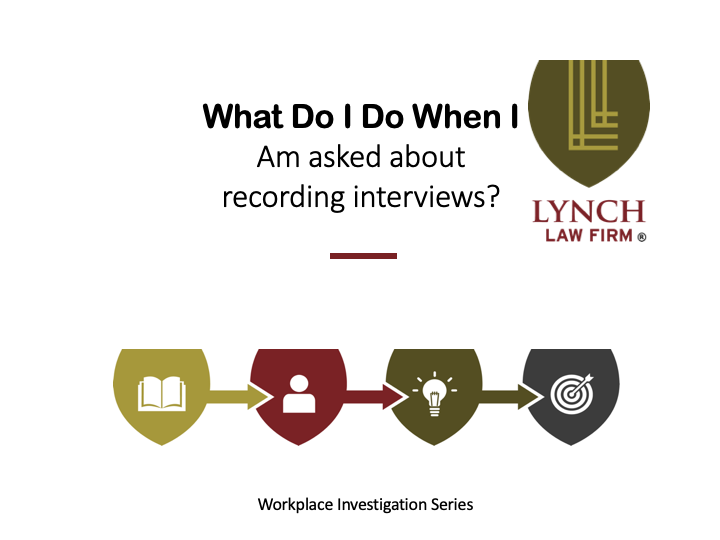 What do I do about recording interviews during a workplace investigation?
---
What do you do about recording your interviews? I do not, as a practice, record my interviews unless my client tells me that it is their practice to record interviews. Generally speaking, in the pre-pandemic era, a recording meant an audio recording; these days, we would do that with an iPhone. In the COVID era and beyond, recording often means recording over Zoom or a similar platform, a video recording. But either way, most private employers do not record interviews. It creates a piece of evidence that people start to want.
I do know that most public organizations have different perspectives, and they do record those. And that's fine. Both ways are acceptable. There's an argument to be made that by registering things, there is more protection for both parties involved. There's an argument to be made that you're creating evidence about mistakes by recording things. Frankly, I'm comfortable doing it either way. But as a practice, because most of my clients are private clients, I don't record because that is their practice. That's what we do about recording interviews.