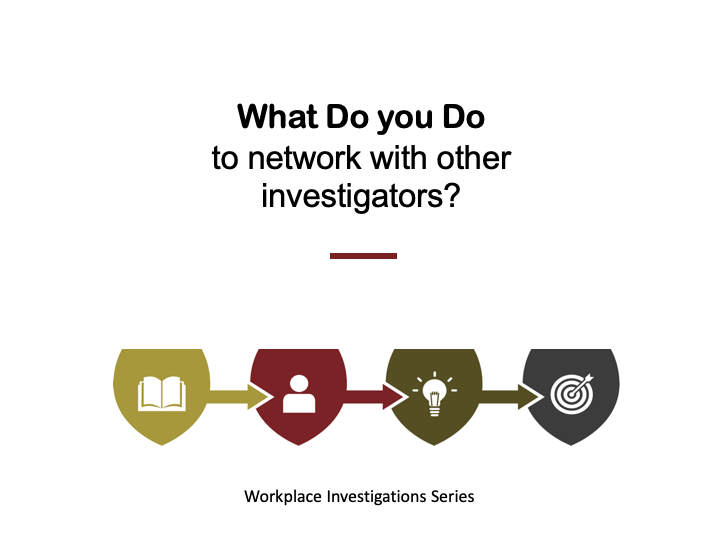 What do I do if I need to network with other investigators?
---
What do you do if you need the help of another investigator?
I think the first thing you do is acknowledge that this will come up in your career before it comes up so that you have resources before you need the help. Everyone needs to bounce issues off somebody else to get clarity sometimes. Investigators do this often when they are new to the industry, but no amount of career tenure will eliminate your need for industry resources.
And I think the best way to do that is to get involved with the Association of Workplace Investigators or AWI. It's a California-based organization with local "circles" worldwide. So, connect to people and talk to them and get to know them so that when you need to brainstorm or a resource in another jurisdiction, you will have conections.