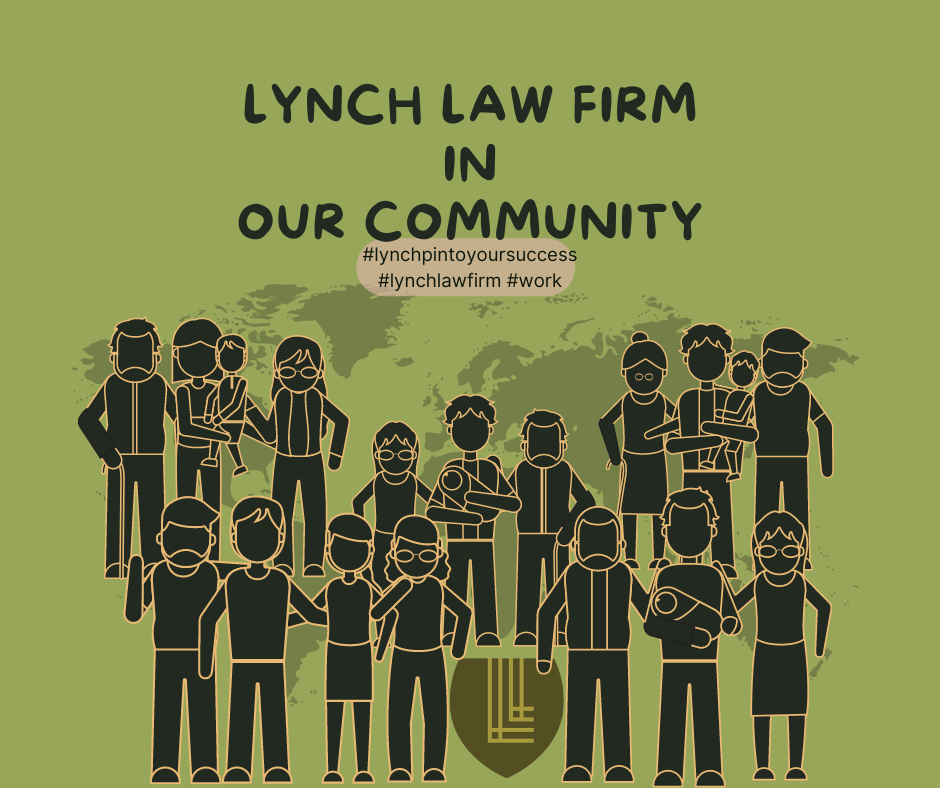 The Lynch Law Firm is Dedicated to Supporting Our Community
---
As an Austin-based labor and employment law firm, we all recognize that our role in the communities is just as critical as our role in the courtroom. The Lynch Law Firm's culture of service and our desire to make a difference in the lives of others is an integral part of who we are. In addition to making quarterly charitable donations, our attorneys and staff use their professional skills to support our communities through pro bono work, volunteerism and just staying involved.
Our Staff is Making a Difference
· Dr. Lindsey Lee: An Advocate for Quality Education
In addition to her work in labor and employment with the Lynch Law Firm, Dr. Lindsey Lee is a parent who serves as the co-chair for a community organization called "Neighbors for Education." Neighbors For Education is a nonpartisan collective of concerned educators, parents, professionals, field experts, business leaders and students who have come together to advocate for the students in our community regardless of political affiliation. Those who are a part of this organization believe in Public Education and actively advocate for quality education for all students while removing systemic barriers to education.
Dr. Lindsey M. Lee is a senior consultant with over 20 years of experience in corporate training, workplace investigations, leadership, and organizational development, change management, culture management, and litigation avoidance. Lindsey's career experience includes serving as an investigative consultant and behavior sciences specialist, where she conducted hundreds of workplace investigations involving substance abuse, fraud, theft, harassment, discrimination, and workplace violence. Lindsey holds a Ph.D. and M.S. in Industrial/Organizational Psychology, an M.A. in Forensic Psychology, and a B.S. in Experimental Psychology. She is a member of and frequent speaker for the Society for Industrial and Organizational Psychology.
· Brian Levy: Protecting Local Business from Costly Litigation
Brian Levy is a labor and employment attorney specializing in litigation. His litigation experience includes representing employees and employers in single, multi-plaintiff, and collective action disputes before state and federal trial courts, appellate courts, and administrative agencies. Always keen to avoid costly court cases, when possible, Brian represents clients in various alternative dispute resolution methods, including mediation and arbitration. Brian represents employees in employment discrimination, wrongful discharge, breach of contract, non-compete agreements, and wage and hour disputes.
KXAN TV recently interviewed Brian about the proposed layoffs of employees in the Austin area due to fears of a recession. The story was issued following news that billionaire Elon Musk was letting thousands of employees go at Twitter due to a massive drop in revenue. On Friday, Twitter laid off thousands of employees in departments across the company one week after Mr. Musk acquired the company. Brian Levy's interview reminded local employers about the importance of understanding the Worker Adjustment and Retraining Notification (WARN) Act and the requirements for issuing notice to employees facing a layoff.
The Worker Adjustment and Retraining Notification Act of 1988 is a US labor law that protects employees, their families, and communities by requiring most employers with one hundred or more employees to provide sixty calendar-day advance notification of plant closings and mass layoffs of employees, as defined in the Act. The WARN Act gives employees and their families time to prepare for a loss of employment. Employees have time to look for new jobs and are expected to obtain training in a new skill or retrain existing skills to secure replacement work.
If You Have Questions About a Labor and Employment Matter, Call the Lynch Law Firm Now
If you have questions regarding a labor and employment matter, schedule a consultation with the Lynch Law Firm. Our lawyers can help you navigate the complexities of your legal dispute from inception to resolution. If you have questions or are involved in a labor or employment dispute, contact us for help now. Please email us at or call 512 298 2346.