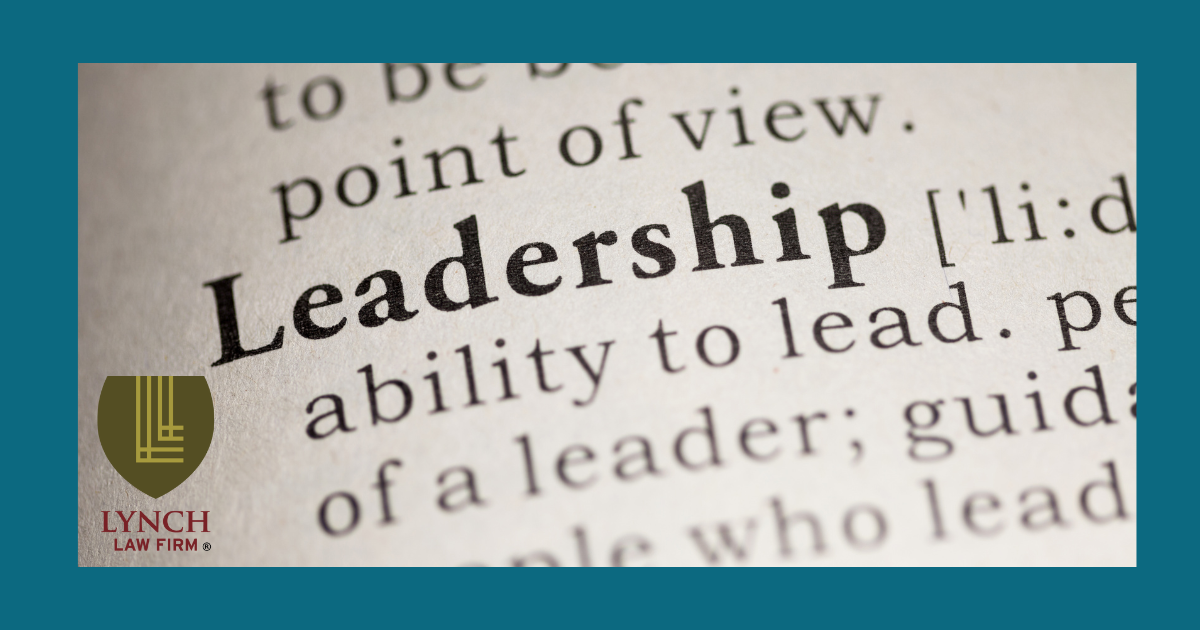 Take Your Company to the Next Level With Leadership Training
---
As most business owners already know, leadership is a concept that should be demonstrated throughout all levels of an organization. Leadership is influencing and inspiring a team to achieve a specific goal. Because a company's culture is a pivotal component of its success, employers are wise to offer all employees a range of ongoing opportunities for growth, development, and leadership. Although some members of the staff may not currently possess the skills necessary to fulfill leadership roles within the organization, there is no time like the present to prepare all members of your staff to establish and lead cohesive and productive teams that span all departments. Leadership training is a forward-thinking approach for employers who want to ensure the next generation is ready to take on tomorrow's challenges.
Provide Leadership Training for All Members of Your Team
Due to our society's fast pace, and the rise of digitization that now drives global commerce, it is more important now than ever to provide leadership training for all the workers on your team. By investing in leadership training and delivering it to all employees, your staff can better understand the opportunities within your organization and learn what it will take to become a leader. When employees are given the opportunity to be involved in more decision-making responsibilities, they exhibit greater engagement and motivation. When employers believe in the high potential of their workers, their support will empower employees to perform at a higher level.
The Fundamentals of Leadership Training
To begin developing leaders at all levels, consider the following information:
The Levels of Leadership Include:
Self-leadership: The ability to achieve a result based on personal effort.

Direct leadership: Motivating another member of the organization to achieve a result.

Group leadership: Motivating a group within the organization to achieve a result.

Executive leadership: Motivating the entire organization or a substantial number of workers within a departmental group to achieve a result.
The Elements of Leadership Include:
Creating a vision that will establish the direction needed to achieve a desired outcome or result.

Influencing and inspiring others within the organization to achieve a desired outcome or result.

Empowering others to do what it takes to achieve the desired result.

Being accountable for the results, regardless of the outcome.
The Key Steps to Leadership Development are:
Assess the developmental needs of those who are receiving the training.

Design a customized development program those who are participating in the program.

Evaluate and coach each trainee's performance throughout the program.

Gauge each trainee's readiness for recognition, promotion, and rewards.
As employers develop customized leadership training strategies for your company, keep in mind that organizations cannot afford to ignore the benefits of developing the leadership potential of all employees.
Why Leadership Training is Important
When you provide leadership training to your staff, you can expect to see changes that may include:
· Increased productivity.
· A reduction in staff turnover.
· Improved company culture.
· The establishment of even higher standards of performance.
· Greater achievements.
· Managed change.
· More teamwork.
· Increased employee engagement.
· A new professional outlook.
· A new generation of leaders.
· The retention of talent.
Increasing Productivity
Managers trained to become influential leaders can increase the overall productivity of your workforce.
Through effectively training your leaders, your company's productivity will increase. Those trained in leadership can provide direction to your staff to ensure that everyone, including the leaders, is performing at or above expectations.
In the event of a shortfall, your workforce will have the skills necessary to assess the problem, manage the situation and provide adequate solutions. When your staff is armed with the qualities of awesome leaders, work is done faster and issues are resolved more easily, creating an enjoyable work environment for all.
Reducing Staff Turnover
Employees trusted with important roles within the company often have increased levels of organizational loyalty. When employers provide leadership training for an entire team, they enable each member of the staff to understand the career potential that exists within the organization and many paths that are available to further their success. Leadership training also provides each employee with the tools necessary to recognize opportunity and the critical steps to ensure long-term company success. The bottom line for employers is that investing in the growth and development of your employees is a decision worth making. Employers who make investment in their workforce will develop and ultimately retain the most motivated, productive, and effective employees.
Improving Company Culture
Great leaders are those who succeed in motivating their employing with inspiration, high expectations, and genuine appreciation. When a leader sets high expectations and lofty standards for his or her team, the leaders belief in their success can become an inspiration for the team. When that message is clearly conveyed, it can affect every member of the team and they put forth their best effort to live up to the expectation and perform at an optimum level.
Establishing High Standards of Performance
While inspirational leaders will set high standards of performance, they also understand that the realization of these standards may not occur immediately. So, they begin by setting a series of goal to attain the result of a long-term vision. Once the team achieves each of the goals, then the leader challenges the team to go to the next level.
Recognizing Achievement
Most employees have a need to feel appreciated, but few workplaces have established a culture that consistently recognizes their employees' achievements. When employers work to create a culture that appreciates the efforts and contributions of their employees, the employees will not only feel valued, but they will perform better. When employers also aspire to be strong leaders, they will work to inspire others. When employers routinely recognize the good work of their employees, their actions will result in increased levels of loyalty, morale, and productivity.
Managing Change
When an organization is faced periods associated with meaningful change, the power of effective and inspirational leadership cannot be overstated. While there are a many skills necessary for the leadership team to embody when attempting to lead organizational changes, the primary ones include, skills strategic thinking, decision making, interpersonal communication, resilience, critical thinking, and analytical abilities. Effectual leaders are those who have the leadership skills required to deliver organizational change in the most efficient way possible.
Facilitating Teamwork
Strong leadership will provide a clear direction for the team. When projects are facilitated by a strong and competent leader, that individual with the capacity to inspire, influence, and guide the project team toward realizing what started as an idea.
Increasing Employee Engagement
A critical objective of any leadership course is to increase employee engagement and independence. Engaged employees are much more productive, and a leadership course will help them understand the full picture instead of getting lost in their specific tasks. It will also teach your employees how to give useful and meaningful feedback, creating a more positive environment and improving relationships across the organization.
Leadership training also promotes independence, allowing employees to become exceptional project managers within their roles. People want leaders who are connected and engaged and encouraging the development of this quality in everyone is essential to your business's success.
Establishing a New Professional Outlook
Providing leadership training for all employees can change their professional outlook. Effective leadership training course can expose employees to innovative ways of thinking about their own future within the organization and stimulate ideas to promote the growth. Leadership training can also show employees how their current abilities can be translated into incredible talent.
Creating the Next-Generation of Leaders
The most important reason you should provide leadership training for your entire organization is to train the next generation to bring your company to new heights. Employers must be careful not to only promote the candidates with the most dominant and outgoing personalities. It's essential for the management team to also identify the quieter element within the organization who have the intelligence and skill to lead even thought their personas lean toward introversion..
Developing and Retaining the Talent
When your organization provides leadership training for everyone on your staff, your employees will learn how to weigh risks and benefits, evaluate pros and cons, and to prepare for multiple possible outcomes. Critical thinking is something we all exercise everyday n our daily lives. Executive leadership training is not only useful for those in management positions, but it prepares others within your organization to strive for and prepare for more responsibility and a bigger role within the company. Employees who have leadership potential tend to exhibit skills that include self-reliance, self-sufficiency, and discipline. Employees who have the opportunity to learn and apply these forward-thinking skills do not just become more decisive. The decisions they make consistently become the best choices they could have made given the circumstances.
The benefits of leadership training for all employees include improved individual performance and personal responsibility. These qualities ultimately translate into situations where employees are more likely to interact as a team and work together to accomplish more.
The greatest benefit of providing an employee-wide leadership training program is that it puts your entire team on the same page. Leaders who are leading those who already understand the concepts inherent in and importance of leadership means that you will have created a highly functioning workforce. Having a company staffed with a team who is trained to perform at a high level is the first step to success. But when you have motivated and emboldened your employees by giving them the skills they need to self-manage and think critically, you have provided your entire organization with the foundation necessary to ensure everyone's success.
The Primary Benefit of Company-Wide Leadership Training Program:
When companies choose to offer leadership training to key employees, they can groom qualified candidates to inspire, motivate, and encourage their colleagues. But employers should also remember that they never know where they will find their next thought leader, CEO, or department head. When companies provide leadership training to all employees, not just those who seem promising right now, they prepare their entire organization for success.
Conclusion
Traditionally, leaders are the individuals responsible for establishing and communicating the organization's vision, mission, and core values. Those of us who have had the opportunity to collaborate with extraordinary leaders, remember these individuals because their qualities and abilities were inspirational. Companies can create leaders of this caliber within their own organizations by offering leadership training. When all members of your team are trained to lead, the support you provide will empower your workers to execute the initiatives necessary to achieve their goals and move your organization to the next level.
Call the Lynch Law Firm Team Now for a Free Consultation
For more information about leadership training for your company, call us at the Lynch Law Firm to schedule a free consultation now. Contact the firm's founding member, Natalie Lynch at 512 298-2346 or email her.
Meet the Lynch Law Firm Team:
· About Natalie R. Lynch
Natalie R. Lynch is the founding member of the Lynch Law Firm. She is a business and employment law attorney in Austin, Texas, who has demonstrated expertise in workplace employment law, entity formations, and workplace investigations. Natalie is also the incoming Chair of the Austin Bar Association's Labor and Employment Section. It serves in leadership roles for the Texas State Bar Association, including the International Bar and Animal Law Sections. In Colorado, Natalie was a two-term president of the Aurora Bar Association, the first recipient of the Colorado Bar Association's Future Leaders award, and a member of the Bar Association's Executive Council.
· About Dr. Lindsey Lee
Lindsey M. Lee is a senior consultant with over 15 years of experience in corporate training, workplace investigations, leadership, and organizational development, change management, culture management, and litigation avoidance. Lindsey holds a Ph.D. and M.S. in Industrial/Organizational Psychology, an M.A. in Forensic Psychology, and a B.S. in Experimental Psychology. She is a member of and frequent speaker for the Society for Industrial and Organizational Psychology. Lindsey has authored multiple publications in prominent academic journals, including the International Journal of Management and Decision Making and The Industrial-Organizational Psychologist