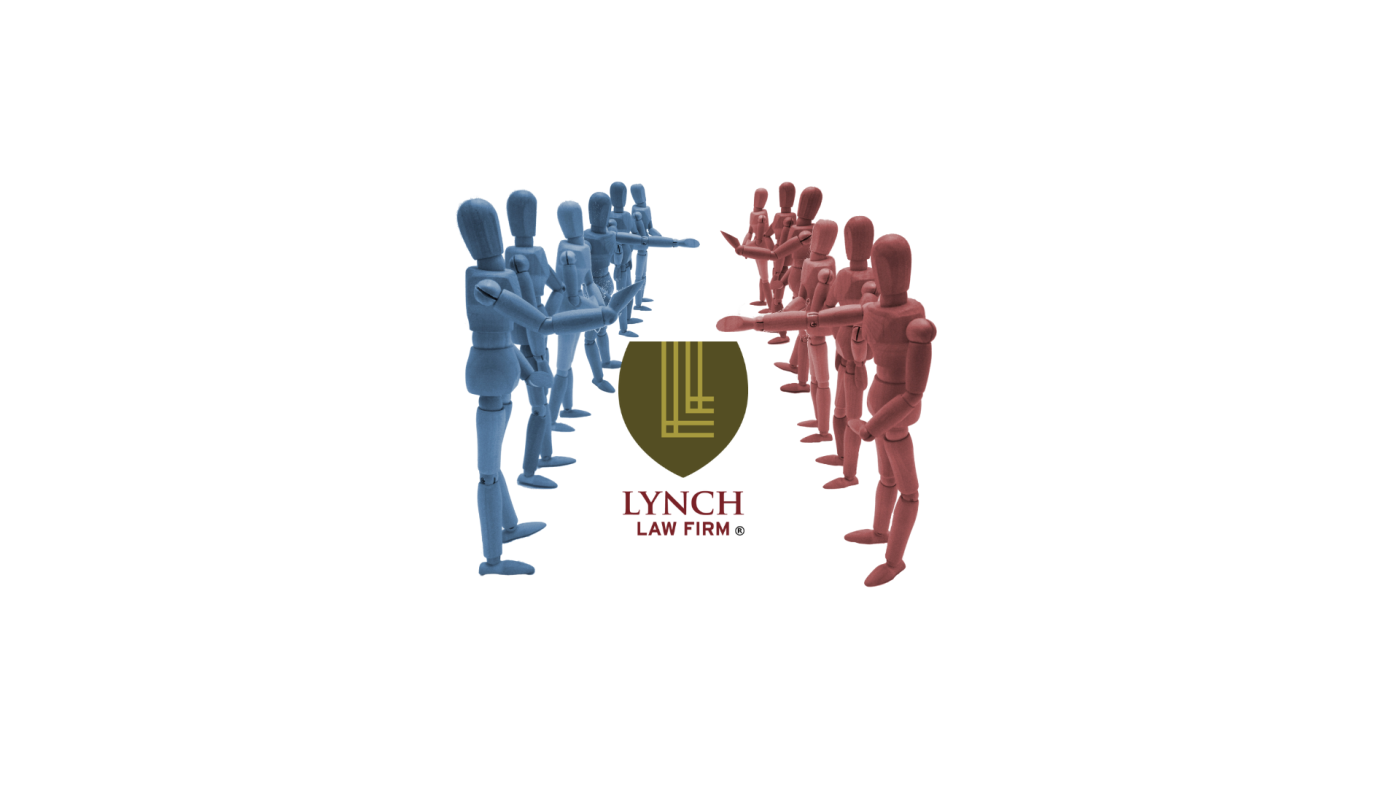 Identifying the Best Solution for Labor and Employment Disputes
---
Identifying the Best Solution for Labor and Employment Disputes
When business owners are threatened with labor and employment disputes, the attorneys at the Lynch Law Firm can help you identify the most effective venue to resolve your legal issue. Although our goal at the Lynch Law Firm is to reduce the risk of litigation, our practice group also includes experienced trial attorneys who have represented employers in mediations and arbitrations.
Mediation, Arbitration, or Litigation?
Mediation is an alternative form of dispute resolution. During the mediation process, an impartial third party will facilitate communication between the parties to reach a reasonable, mutually beneficial decision. Mediations are typically kept confidential, and the costs associated with mediation are generally lower than arbitration or litigation.
Arbitration is also an alternative form of dispute resolution, and according to the parties' agreement, arbitration can be either compulsory or voluntary. While arbitration is generally more expensive than mediation, the process is often less costly than going to court. Like mediation, the results of the arbitration can be kept confidential. An arbitrator's conclusion is generally final and not appealable.
If the parties cannot resolve their legal matter by employing an alternative dispute method, the parties can take many types of cases to trial to be decided by either a judge or jury. Litigation is often more expensive and more time consuming than alternative forms of dispute, and everything that is presented in court may be subject to public view.
Working with an Attorney to Resolve Your Dispute
When business owners encounter labor and employment issues that threaten the success of their operation, they should seek the guidance of an experienced attorney. If you are a sole proprietor, a family-run operation, or a national corporation facing a potential lawsuit regarding labor or employment, consult with legal counsel as soon as possible. Addressing these kinds of legal matters with an attorney who has the skill and experience to navigate the intricacies of your legal matter can provide the peace of mind you need to focus on the success of your business.
Discrimination and Unemployment Issues
Discrimination and unemployment allegations are handled differently and through government agencies. With discrimination allegations an allegedly aggrieved employee must "exhaust their administrative remedies," prior to having access to the courts. This might mean they must engage with your HR folks or it might mean they need to work with the EEOC. Often the employee wants a "right to sue" letter that gives them permission to bring their discrimination allegations to the courtroom. The Lynch Law Firm can work with you any step to help resolve discrimination issues. Unemployment claims in Texas are handled by the Texas Workforce Commission and there is a real art to engaging with that agency to achieve the outcomes your company needs. .
Let the Lynch Law Firm Protect You and Your Best Interests
The Lynch Law Firm provides employers with counsel and legal representation for all aspects of labor and employment law. Our team of skilled attorneys has the experience to handle most workplace issues and take cases involving:
Breach of Contract: A breach of contract occurs when one party fails to fulfill the terms of an agreement without a valid legal reason

Employee Discrimination: Employment discrimination happens when an employee or manager treats someone less favorably or unequally based on their characteristic or background. Workplace discrimination is often based on sex, race, age, disability, religion, nationality, or sexual orientation.

Wrongful Termination: An employee's termination is wrongful if it violates state or federal laws or the employer's written or verbal stipulations for termination. Most states recognize at-will employment, which means neither the employer nor the employee needs a reason to end employment. While an employer may not need a reason for firing an employee, terminations are considered wrongful if they meet specific criteria.

Hostile Work Environment: A hostile work environment creates challenges in the workplace that prevent employees from effectively doing their jobs. When employees are subject to a hostile work environment, this can significantly impact employee satisfaction, engagement, and productivity.

Sexual Harassment: Sexual harassment in the workplace refers to any unwelcome conduct or advances that are sexual in nature. Certain behaviors may be considered sexual harassment when they intimidate the employee victim, interfere with a person's ability to perform their job, or create an offensive work environment.

Retaliation: Workplace retaliation is when an employer or a member of the management team takes adverse action against an employee who files a formal complaint about workplace discrimination or harassment.
The Lynch Law Firm Will Navigate Your Legal Dispute from Inception to Resolution
Labor and employment matters arise in all types of businesses and industries. The Lynch Law Firm's team of attorneys is equipped with the resources, experience, and knowledge to help you resolve your legal matter. In addition to representing individuals and businesses in various labor and employment matters, we can also assist you in developing employee handbooks, performance evaluation materials, employment contracts, and drafting legal agreements to address issues that include non-disclosure, non-competition, severance, and separation.
The Lynch Law Firm's Clients Include:
Limited Liability Companies

Corporations

Limited partnerships

Sole proprietorships

Family businesses

Investors

Beneficiaries

Vendors

Suppliers

Consultants

Professionals

Government Entities

Individuals
Schedule a Consultation with the Lynch Law Firm Now
If you are an employer working to resolve a labor and employment dispute, protect yourself, your employees, and your business by contacting us at the Lynch Law Firm. Our lawyers can help you navigate the complexities of your legal dispute from inception to resolution. If you are involved in a labor or employment dispute, contact us for help now. Email us or call 512 298 2346.