Expanding Protections for Pregnant and Nursing Workers
---
Expanding Protections for Pregnant and Nursing Workers
On December 22, 2022, Congress passed an omnibus spending bill that included two measures to expand protections for pregnant and nursing mothers in the workplace. These measures include the Pregnant Workers Fairness Act (PWFA) and the Providing Urgent Maternal Protections for Nursing Mothers Act (PUMP Act).
Employee Protections for Pregnant Workers
Despite existing legal protections, pregnant workers in this country still face instances of discrimination. Pregnant workers are often forced to relinquish their jobs because they were denied reasonable accommodations that would enable them to continue working. This new legislation will help to curb discrimination and promote workplace practices that support healthy pregnancies while securing the economic well-being of pregnant workers and their families.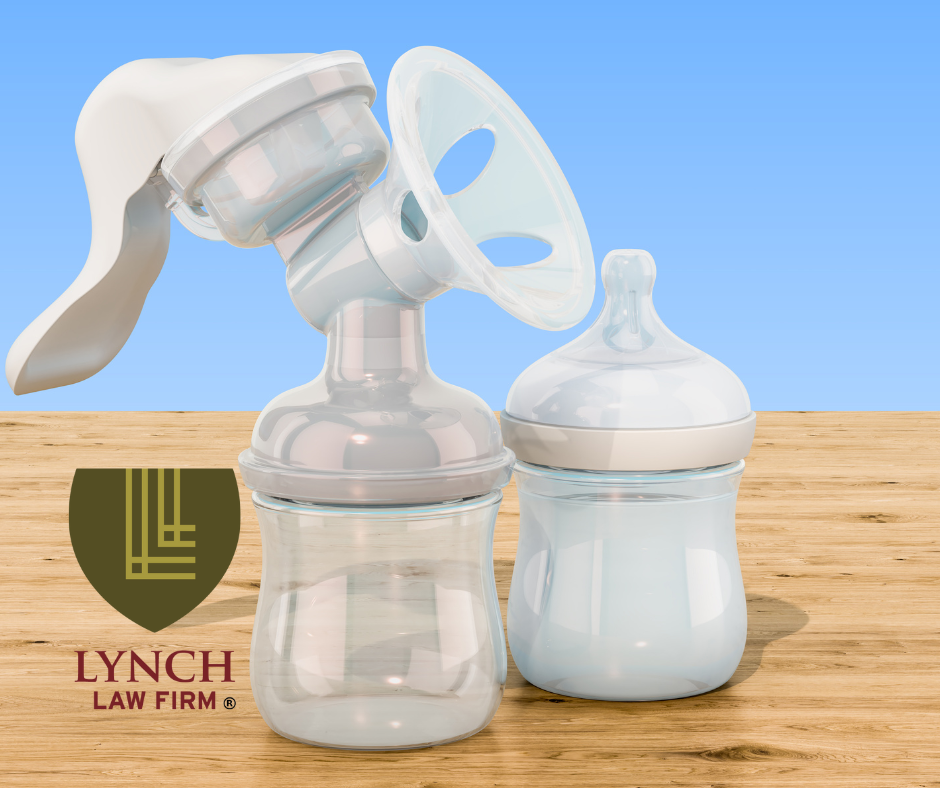 The Basis for the Pregnant Workers Fairness Act
PWFA was drafted because pregnant workers face discrimination in the workplace in every industry and across every state. Many pregnant workers are forced to relinquish their positions when the introduction of practical modifications may have allowed them to continue to be productive members of the workforce. Modeled after the Americans with Disabilities Act, the PWFA and the PUMP Act expanded the protections for pregnant workers and applicants by requiring employers with fifteen or more employees to make reasonable accommodations to workers with known limitations related to pregnancy, childbirth, or related medical conditions. Reasonable accommodations may include the assignment of light duty, modified tasks, or alternative assignments. Still, employers may not require an employee to take paid or unpaid leave if another reasonable accommodation is available. These measures require employers to collaborate with the qualified employee or applicant to determine affordable housing parameters for both parties. They also protect the employees who request accommodation from retaliation, coercion, intimidation, threats, or interference by the employer.
The Pregnant Workers Fairness Act
The Pregnant Workers Fairness Act clarifies that employers must create reasonable accommodations for applicants and employees who are affected by limitations related to pregnancy, childbirth, or related medical conditions. Terms of the PWFA require that employers and pregnant workers work together to find reasonable accommodations. While accommodation requests made by pregnant or lactating workers or those who have recently experienced childbirth are typically reasonable and temporary, requests for accommodations could be deemed unreasonable if they would eliminate an essential function of the position, require the creation of a new job for the employee, or provide indefinite leave. The PWFA also contains language intended to protect employees who request accommodations from retaliation, coercion, intimidation, threats, or interference by their employers.
The PUMP Act
The PUMP Act expands workplace protections for lactating workers by requiring companies with fifty or more employees to provide all nursing workers with a reasonable amount of time and a private space to pump their breast milk. Suppose the employer does not offer a private location to pump and an affected employee requests the implementation of such a space. In that case, the employer has ten days to remedy the situation.
Employers Must Treat Pregnant Workers Like Other Temporarily Disabled Employees
Employers are required to treat workers with limitations related to pregnancy, childbirth, or related medical conditions like a temporarily disabled worker. Employers can typically provide reasonable accommodations for those covered under PWFA by:
Providing light duty,

Modifying tasks,

Providing alternative assignments,

Offering disability leave or leave without pay.
Pregnancy Discrimination is Against the Law
While Title V11 provides some protection for pregnant workers, and the U.S. Equal Employment Opportunity Commission (EEOC) offered guidance on accommodations for pregnant workers according to the Americans with Disabilities Act (ADA), the federal legal framework failed to require reasonable accommodations for workers who were pregnant or had recently experienced childbirth.
Title VII of the Civil Rights Act Title V11 prohibits discrimination. Under Title VII, discrimination can be based on issues that include pregnancy, childbirth, medical conditions related to pregnancy or childbirth, having, or choosing not to have an abortion, and problems related to birth control.

Americans with Disabilities Act The ADA prohibits discrimination against an applicant or an employee based on a disability. While pregnancy itself is not a disability per the ADA, some pregnant workers may have specific impairments related to their pregnancy that could qualify as a disability under the ADA. Employers may have to provide that worker with a reasonable accommodation for the pregnancy-related disability.
The "Pregnant Workers Fairness Act" (PWFA) was drafted to provide more excellent protection for pregnant workers. By stabilizing employment, wages, and health benefits for pregnant workers, passing these new laws may improve maternal health outcomes for pregnant workers. Interestingly, the United States has lagged regarding maternal health outcomes compared to other high-income countries, with the U.S. having more than 17 deaths per every 100,000 live births.
Employer's Defense
Hundreds of thousands of pregnancies and childbirth-related discrimination claims are filed annually with the EEOC. Many of these claims involve employers who denied a request for modest accommodations by a pregnant or post-partum worker. Like the ADA, the PWFA Act affords the employer a defense to claims of unlawful discrimination. When collaborating with an employee with known pregnancy-related limitations, the employer must show evidence that they demonstrated efforts to identify and make reasonable accommodations to provide the worker with an opportunity to perform their job in a way that did not cause undue hardship to the employee, or the operation of the employer.
What Can Employers Do?
The PWFA will require employers to treat the temporary restrictions associated with pregnancy, childbirth, and related medical conditions like disabilities under the ADA. To stay in compliance, companies must ensure that their policies and procedures are up-to-date and that they are prepared to comply with these new laws by providing support to pregnant employees, lactating workers, and employees otherwise covered by the PWFA. Employers must take the initiative to identify and make reasonable accommodations for pregnant workers and carefully document the company's efforts and establish a clear path showing that the business engaged in good faith efforts to comply with the terms of this new legislation.
Conclusion
The PWFA ensures that pregnant or post-partum workers will not be fired unnecessarily or denied reasonable job modifications that prevent them from working and maintaining their health. The PWFA was a bipartisan effort to enact federal law while bringing an end to the mélange of statewide laws and making it clear that all pregnant and post-partum workers deserve reasonable accommodations in the workplace.
About Attorney Natalie Lynch
Attorney Natalie Lynch is the managing member of the Lynch Law Firm. In addition to being a skilled labor and employment attorney, she is also a credentialed investigator and dispute resolution mediator with many years of experience collaborating with employers to help minimize employment risk factors. Natalie is the only consulting and credentialed investigator in Central Texas who conducts third-party investigations into allegations of harassment, discrimination, hostile work environment, and other issues.
Call the Lynch Law Firm Now for a Free Consultation
The need for workplace discrimination prevention training is greater now than ever before. Natalie Lynch and her team offer semi-customized and interactive training programs to protect you, your employees, and your company. We offer training sessions in person and online. Call now to schedule complimentary consultation with the Lynch Law Firm. Contact Natalie Lynch by calling 512 298 2346 or emailing her.