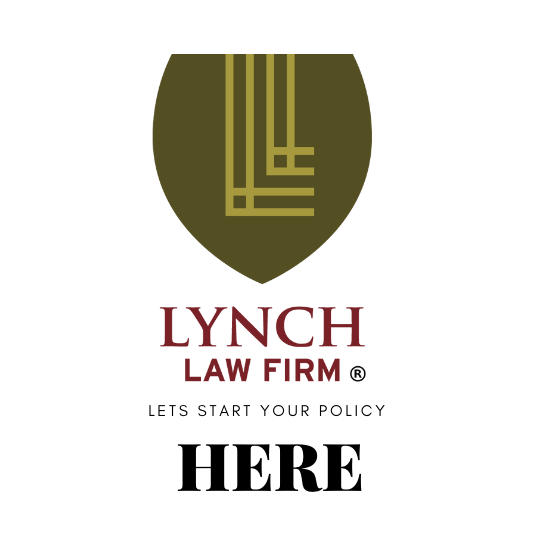 Do Employees Have the Right to Privacy in the Workplace?
---
Employers often ask, "Do my employees have a right to privacy in the workplace? The answer to this question is complicated because no federal law specifically addresses this issue. While some statutes offer employees a limited degree of protection, no comprehensive federal law provides employees with a broad right to privacy. The lack of legislation on this matter means that employers have been given considerable latitude regarding the monitoring and surveillance of their employees' activities.
Privacy in the Workplace is Complicated
The ongoing discussion about an employee's rights in this arena is complex. Although all Americans enjoy a constitutional right to privacy, it is still not a well-protected right in the workplace. In the years following the pandemic, many organizations nationwide have provided their employees the option to choose a hybrid work schedule that permits them to work from various locations. While many employees enjoy the flexibility of working remotely on some days and in the office on others, they also pay the price by losing some of their privacy.
During the height of the pandemic, our national business community realized the extent of their limitations to function outside the workplace. This led to employers scrambling to upgrade, install, and implement innovative technologies allowing them to work remotely while maintaining productivity and ensuring growth. As a result, these new technologies also enabled employers to monitor the daily activities and workplace communications of employees who had access to company-issued computers.
Common Concerns Regarding Employees' Right to Privacy
· Internet Usage and E-mail
Employers should ensure their workers are aware of company policies regarding technology use for activities unrelated to work. Employers generally have the right to track their employees' internet usage using work-issued computers, WIFI, or the company's internet service. When employees use employer-provided devices and access the internet or communicate through the company's e-mail address, most personal privacy laws do not apply. Employee monitoring can include:
Ø Tracking the websites visited by their employees.
Ø Blocking employees from accessing certain websites.
Ø Limiting the time a worker can spend on specific kinds of websites.
Employers typically have the right to view, copy, and monitor employee e-mail messages when there is a "legitimate business purpose." This phrase provides a broad interpretation, and a legitimate business purpose can include monitoring employee activity to gauge productivity, blocking harmful viruses, or preventing intellectual property theft. E-mails sent when using company devices are generally considered company property. Employers also have the right to use the information they have collected about employees' internet access and e-mail communication as evidence of a worker's misconduct or acts of wrongdoing in case of a lawsuit regarding employment discrimination or a claim alleging wrongful termination.
· Telephone Calls & Voicemail Messages
Employers use electronic surveillance practices to monitor employees' work-related phone conversations and voicemail messages to supervise their employees and manage business operations. Generally, employers have the right to monitor any telephone calls made to and from their locations, but there are legal limits. While employers can generally monitor telephone calls when workers know and consent to the call being recorded and/or monitored, laws regarding electronic privacy extend protections to an employee's personal calls and voicemail messages. The Electronic Communications Privacy Act (ECPA) limits employers' right to monitor their workers' telephone usage at work. Under the terms of the ECPA, employers risk legal liability if they monitor their employee's personal telephone calls or voicemail messages, even those made from telephones located on company premises.
· Drug Testing for Applicants and Employees
Employers are afforded broad rights when requiring drug testing for job applicants. However, drug testing is a privacy issue in some states and may depend on state statutes and local ordinances rather than federal law.
There are instances where employers may require their employees to submit to drug screening. While some state laws limit the circumstances under which an employer may require an employee to test for drug use, an employer may generally test its employees if it limits the testing to:
Ø Employees whose jobs carry a significant amount of risk to themselves or others,
Ø Employees who have completed or are currently enrolled in a drug rehabilitation facility or program,
Ø Employees who have been involved in a work-related accident where drug use was suspected,
Ø Employees who may have been influenced by drugs based on physical evidence or their behavior.
Legal Limits to Employee Monitoring
Audio and Video Monitoring
The Electronic Communications Privacy Act allows employers to listen to business calls but not personal conversations. Employers also have the right to install audio recording devices in any work location, but off-limits areas include employee break rooms, kitchens, restrooms, and locker rooms. Video cameras can also be installed throughout the workplace but are only allowed in common areas where employees have no "reasonable expectation of privacy."
The use of social media has added another layer to the employer-employee privacy relationship. When employees use social media platforms to share information, employers must balance their business interests and their employees' right to express themselves. To address their worker's use of social media, companies should develop a detailed policy that establishes a foundation for managing the risks to employees and employers. Issues that must be examined include privacy, free speech, monitoring, advertising, and state-specific laws.
Laws regarding social media use, employee privacy, and confidentiality constantly evolve. Carefully drafting social media policies and anticipating further developments are essential to protecting an employer's business interests. Employers needing to review their organization's social media policies to ensure legal compliance should consult an experienced labor and employment attorney.
Employers Must Communicate Their Policies
Many employers address the issue of privacy in the workplace by defining company policies in company handbooks. The employee handbook is an effective way for employers to respond to employee concerns about privacy in the workplace and to communicate the company's right to monitor and track the company-owned devices of all employees. While some employees may still feel that employer monitoring violates their right to privacy, much of what employers do to monitor workplace activity is legal. Organizations must establish policies and procedures that clearly explain what the law provides and what the company and its IT technicians are capable of and allowed to do. Clear communication will ensure that all employees are aware of company policies and procedures regarding issues about employee privacy.
Employers Must Be Aware of Privacy Protections
Although the lack of legislation regarding employee privacy in the workplace affords employers broad leeway, there are some limits. Workers still maintain the right to some personal space, confidentiality, and keeping specific facts about themselves private. If, for example, an employer discloses private facts or proliferates misinformation about an employee, the employer could be held accountable for their actions in a court of law for invasion of privacy or defamation. In these cases, the Court will usually review the circumstances, decide whether the employee had a reasonable expectation of privacy, and weigh it against the employer's reason for seeking the information.
When employees engage in private conversations or store personal items in a desk drawer, these activities generally receive more privacy protection. But other issues, such as an employee's lack of productivity, sharing confidential information, accessing certain websites, or having limited availability during the workday, have led employers to seek innovative remedies.
Federal Privacy Laws Offer Employees Some Limited Protection
While an employee's right to privacy in the workplace is not explicitly governed by statute, the lack of legislation gives employers considerable discretion when monitoring employee activities that affect business operations. But employers must also be careful not to overstep their boundaries and appreciate the importance of maintaining a respectful work environment regarding their employees' fundamental rights to privacy. Although not specific to protecting an employee's right to privacy in the workplace, several Federal laws offer some limited protection:
Conclusion
An employee's right to privacy in the work environment has become complex in recent years due to the increasing use of technology and the number of employees working from remote locations. Since the pandemic, employers and employees nationwide have become more reliant on technological communication in and out of the workplace. But the same technology that allowed workers to work remotely has also enabled employers to monitor employees' communications. Just because employees are working outside the office does not mean they are free from an employer's right to use surveillance and monitoring. Workplace monitoring and surveillance is a widespread practice among employers that is not generally prohibited by federal law. While employees sometimes feel that employer monitoring is a violation of their privacy rights, most of what employers do to keep an eye on their employees in the workplace is legal. Employers have the right to monitor employee workplace communications when the worker uses communications technology owned by the employer, such as e-mail, telephone, and Internet. While employers generally do not have the right to access an employee's personal devices unless the employee is using the employer's Wi-Fi network, everyday activities like having a private conversation or storing personal items in a locked desk drawer may generally afford an employee more privacy protections. However, it is essential to note that most work-related activities employees conduct are not protected by law.
Protect Yourself, Your Business, and Your Employees
If you are an employer who needs to investigate an issue regarding employee privacy, the takeaway from any workplace investigation is that it can be dangerous for an employer to act on employee complaints without first consulting an experienced labor and employment attorney. Protect your organization by scheduling time with Natalie Lynch from the Lynch Law Firm to discuss your concerns. Natalie understands that the facts associated with any investigation are rarely straightforward, and it can be challenging to determine the reasonableness of any claim. Allegations can inflame the emotions of involved parties, and Natalie has the experience to help employers protect themselves and their businesses. The Lynch Law Firm may provide the information you need to assess liability and remediate ineffective interpersonal dynamics within your organization.
If You Have Questions About Workplace Privacy
If you are an employer with questions about workplace privacy or a labor and employment matter, call Natalie Lynch. Natalie is the managing attorney of the Lynch Law Firm. In addition to being a highly skilled labor and employment attorney, she is also a credentialed investigator and dispute resolution mediator with many years of experience working with businesses to help minimize employment risk factors. She is the only consulting and credentialed investigator in Central Texas who conducts third-party investigations into allegations of harassment, discrimination, hostile work environment, and other labor and employment issues. If you are an employer with questions about a labor and employment matter, call the Lynch Law Firm for help now.
Natalie Lynch is the Managing Member of the Lynch Law Firm
With her extensive business background and solution-focused, purposeful, no-nonsense approach, Natalie excels at:
· Business Formation

· Transactional Matters

· Labor and Employment Law

· Employment Discrimination Matters

· Contracts

· Employment Litigation Avoidance

· Harassment Prevention Training Modules

· Developing Workplace Policy and Procedure Manuals

· Training Compliance x Culture
Call the Lynch Law Firm Now for a Free Consultation
Call Natalie Lynch at the Lynch Law Firm now to schedule a free consultation. Please get in touch with her by phone at 512 298 2346 or by e-mail.
Resources Used
· Privacy Laws in Employment | Employment Law Center | Justia