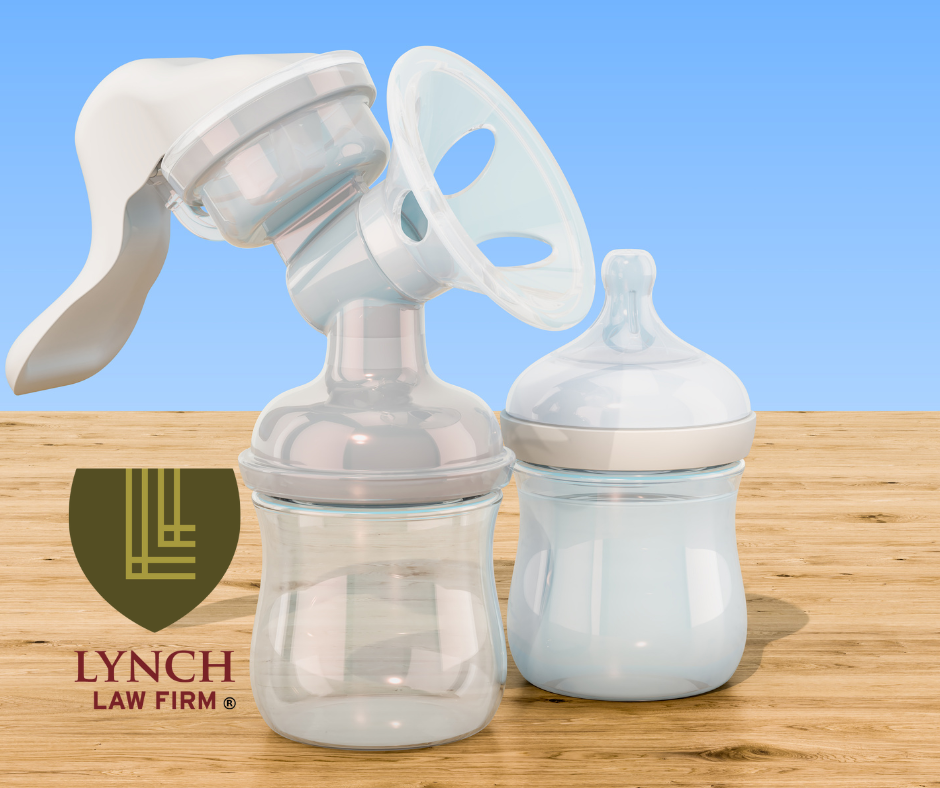 All Employers are Required to Comply with the 2022 PUMP Act
---
As breastfeeding mothers returned to the workplace following the social distancing required by the pandemic, millions of women found themselves without adequate break time or the private space necessary to pump in the workplace. Not being able to express their milk during the workday is an issue that can cause both economic and mental health consequences for working moms.
In recognition of this pervasive issue, President Biden signed the PUMP Act into law in December of 2022. The Providing Urgent Maternal Protections (PUMP) for Nursing Mothers Act was part of the omnibus budget bill for the fiscal year 2023. First introduced by Rep. Carolyn Maloney from New York and Sen. Jeff Merkley from Oregon, the PUMP Act represents a significant step forward in protecting working mothers who are still breastfeeding their infants.
What Does the PUMP Act Provide?
Specifically, the PUMP Act requires employers nationwide to provide a clean and private space protected from view and free from intrusion in which the employee may use to express breast milk. The law also states that employers must provide a reasonable amount of break time for their workers to pump and that the designated break time will be available to the worker for up to one year after the birth of their child.
How Does the PUMP Act Differ from the Break-Time Law?
The 2022 PUMP Act is legislation that has effectively expanded The Break Time for Nursing Mothers Act, passed in 2010 as part of the Affordable Care Act (ACA). The PUMP Act amended legislation to provide workplace accommodations to breastfeeding mothers who were employees not previously covered under the ACA and provides enforcement mechanisms not included in the 2010 law. Specifically, the law was passed to close some loopholes in the original 2010 break time law and provide critical workplace protections for nursing mothers. Most importantly, the passage of the PUMP Act evidenced the first time that federal law entitled employees to break time and a private and clean space to pump.
The PUMP Act Expands the Fair Labor Standards Act
· The PUMP for Nursing Mothers Act also expands the employer's existing obligations under the Fair Labor Standards Act (FLSA). To comply with the law, employers must now provide employees with a reasonable amount of break times to express breast milk for the employee's nursing infant for a period of one year following birth. The employer must provide a private place for the lactating employee to pump.
The PUMP Act Covers All Employees
The PUMP for Nursing Mothers Act is a law that covers all employees, not just those who are non-exempt. The small employer exemption protects employers with fewer than fifty employees if compliance with the law would result in undue hardship for the organization due to significant difficulty or expense. Although the law covers rail carriers and motorcoach services operators, there are exceptions and delayed effective dates for certain employees. Flight crew members of air carriers are exempted from the law.
How Can Employers Protect Themselves from Claims
Employers can protect themselves from lawsuits:
· By complying with the PUMP Act's break time requirement:
By providing a private space for lactating workers to pump.

By seeking to accommodate employees who are requesting break time or space.
Employers are Required to Comply with the 2022 PUMP Act
All employers should create a process for the Human Resources Department and their management teams to follow when a worker requests an accommodation for a pregnancy-related limitation.

Human resources professionals, managers, and supervisors should be provided with the training necessary to address employee issues regarding pumping. Every organization's leadership team must work together to be consistent regarding company policies, procedures, and practices.

When a lactating employee requests an accommodation under the PUMP Act, the company should respond by seeking to provide a reasonable solution to assist the worker. The company should always approach requests by finding reasonable accommodations that assist the employee.

With a few exceptions, the law requires employees to provide advanced notice of an employer's alleged violation directly to the employer. Employees must give the employer a 10-day grace period to find a solution before filing a lawsuit.
Tips for Complying with the PUMP Act
While it is not required for employers to have a company policy for every rule, practice, or procedure that applies to employees in the workplace, having a defined policy that addresses pumping should be included in every company's employee handbook. Companies should provide specific information for their management teams and the human resources department about the PUMP Act and the processes regarding break time and procedures for allocating private space for lactating employees. The human resources department should review and update the policy as often as necessary, but at least annually.

Like the PWFA, this act does not preempt state law or municipal ordinances that provide greater protection than provided by the PUMP Act. Depending on the organization's geographical location, policies, practices, and the restricted areas provided to express breast milk may need to be modified.

While creative solutions are essential when small companies designate reasonable accommodations for nursing mothers to express breast milk, the PUMP Act does not require employers to provide or maintain a permanent or dedicated space for nursing mothers. A temporary but private area can be modified into a secure place for lactating employees. The space, however, must be made available when needed by the nursing mother, and it must be protected from view and free from intrusion from coworkers and the public. An organization could allow, for example, an employee to use a private office or a conference room with a locked door. Depending on the workplace settings, employers could also use privacy screens, curtains, and signage or even establish partnerships with other employers as creative solutions that would allow the employer to stay in compliance with the PUMP Act.
What Changes Were Made by the 2022 PUMP Act?
· The PUMP Act almost entirely addresses the lack of coverage that left one in four women of childbearing age without the right to break time and a private space to pump during the workday.
The PUMP Act expands the legal right to receive pumping breaks and private rooms to nearly nine million more employees, including teachers, registered nurses, farmworkers, and many other workers.

The PUMP Act allows a worker to file a lawsuit against an employer that violates the law. Before the PUMP Act was signed into law, employees who did not receive a reasonable accommodation from their employer could not seek a monetary remedy in a court of law.

The PUMP Act clarifies that pumping time counts as time worked when calculating minimum wage and overtime if an employee is not completely relieved from their work duties during the pumping break.
What Are the Legal Rights of Lactating Employees?
According to the PUMP Act, employers of all sizes must accommodate lactating employees by providing the following:
· A reasonable amount of break time.
· A clean, private space for workers to express breast milk for up to one year following the birth of the worker's child.
· The space allocated for pumping cannot be a restroom.
· The protections afforded by this law apply to all workers, regardless of the employee's gender.
Employers with fewer than fifty employees must provide the required break time and space in almost all situations. However, employers with fewer than 50 employees may be excused from complying if providing the required break time and private space would impose a significant difficulty, expense, or undue hardship. Employees may also have additional rights to receive break time, space, and modifications at work for lactation under other federal and state laws.
If You Have Questions About the Pump Act
If you are an employer and you have questions about the new PWFA or the PUMP for Nursing Mothers Act, or you need assistance updating your policies and practices, or you need help finding creative solutions for complying with these new laws, please contact the attorneys at the Lynch Law Firm.
Schedule a Free Consultation with the Lynch Law Firm Now
Legal matters regarding labor and employment issues arise in all types of businesses. In addition to representing individuals and businesses in various labor and employment disputes and providing harassment prevention training modules and leadership development tools, our attorneys at the Lynch Law Firm can also assist you with the following:
· Questions about the PUMP Act
· Development of an Unlimited Vacation Policy
· Development of training manuals,
· Employment contracts,
· Employee handbooks,
· Performance evaluation materials,
· Drafting legal agreements to address non-disclosure, non-competition, severance, and separation issues.
The Lynch Law Firm's Clients Include:
Individuals

Corporations

Limited partnerships

Limited Liability Companies

Sole proprietorships

Family businesses

Investors

Beneficiaries

Vendors

Suppliers

Consultants

Professionals

Government Entities
About Natalie Lynch: Founding Attorney
Natalie R. Lynch, a business and employment law attorney in Austin, Texas, has demonstrated expertise in workplace investigations, employment law, and entity formations. Credentialed through the Association of Workplace Investigators (AWI), Natalie is the only consulting and credentialed expert in Central Texas who conducts investigations into allegations of harassment, discrimination, and hostile work environment. Having lived abroad in Ghana and Spain, Natalie brings unique perspectives to help organizations achieve business nationally and internationally. As a credentialed dispute resolution mediator, she routinely collaborates with general counsel, internal and external counsel, employment litigators, employment generalists, and senior human resources professionals.
Natalie is the outgoing Chair of the Austin Bar Association's Labor and Employment Section. It serves in leadership roles for the Texas State Bar Association, including the International Bar Section and the Animal Law Section. In Colorado, Natalie was a two-term president of the Aurora Bar Association, the first recipient of the Colorado Bar Association's Future Leaders award, and a member of the Bar Association's Executive Council. With her extensive business background and solution-focused, purposeful, no-nonsense approach, Natalie excels at:
· Business formation
· Transactional matters
· Employment law
· Workplace discrimination matters.
· Contracts
· Employment litigation avoidance
· Harassment Prevention Training Modules
As a credentialed AWI investigator, Natalie has extensive training in interviewing techniques and a unique and beneficial skill set in the legal field. Natalie insists that each investigation represents the standards of quality and litigation avoidance on which she built the Lynch Law Firm. Before becoming a business owner, Natalie prepared by obtaining her undergraduate degree in international studies from Texas A&M University and her J.D. from South Texas College of Law. She also studied at the University of Denver. Natalie is licensed to practice law in Texas, Wyoming, and Colorado, and she holds certifications from Women-Owned Business (WBE), Minority-Owned Business (MBE), and Historically Under-Utilized Business (HUB).
Another one of Natalie's passions is animal rights. She vehemently believes that animals of all shapes and sizes should be treated respectfully. To further her resolve, she generously contributes her time and resources to improving the welfare of animals with the Texas Humane Legislative Network. She also enjoys rallying behind her son's many athletic endeavors, interacting with her two very large ad rambunctious dogs, and tending the garden she keeps behind her home.
Schedule a Free Consultation with the Lynch Law Firm Now
If you are an employer seeking to resolve a labor and employment issue, protect yourself, your employees, and your business by contacting us at the Lynch Law Firm. Our lawyers can help you navigate the complexities of your legal matter from inception to resolution. Our attorneys can also assist you in developing:
· Unlimited vacation policies
· Employment contracts
· Employee handbooks
· Performance evaluation materials
· Drafting legal agreements
· Workplace Investigations
· Harassment Prevention Training Modules
If you have questions, contact us for help now. Please email us or call 512 298 2346.
Resources Used
U.S. Department of Labor:
· Break Time for Nursing Mothers
· Employment Protections for Workers Who Are Pregnant or Nursing
FLSA
· FLSA Protections to Pump at Work | U.S. Department of Labor (dol.gov)
USBC